Пожалуйста, поддержите
Please Consider Donating
LiveJournal Image Viewer
(Potentially NSFW 18+)
This script pulls the x most recent images from LiveJournal from the XML/RSS feed provided on LiveJournal's site.
Credit is due here by way of here. // View my script here and ?>Shoot me an e-mail here if you want the source for this site.
Add bad links with this form.
<a href="http://999allan999.livejournal.com/2777250.html">link text goes here</a>
<img src="http://ic.pics.livejournal.com/davydov_index/60378694/2973126/2973126_800.jpg" />
<a href="http://rebelseekspizza.livejournal.com/12166.html">link text goes here</a>
<img src="http://l-userpic.livejournal.com/125440584/76852203" />
<a href="http://topbloger.livejournal.com/24013451.html">link text goes here</a>
<img src="http://rating.t30p.ru/small.png?miss_tramell.livejournal.com" />
<a href="http://arttechies.livejournal.com/190616.html">link text goes here</a>
<img src="http://ic.pics.livejournal.com/arttechies/52136945/449509/449509_original.png" /> <a href="http://pravdoiskatel77.livejournal.com/12104297.html">link text goes here</a>
<img src="http://images.vfl.ru/ii/1462032680/eca60714/12502074.jpg" />
<a href="http://vlad1-74.livejournal.com/118498.html">link text goes here</a>
<img src="http://ic.pics.livejournal.com/vlad1_74/61282034/92841/92841_600.jpg" />
<a href="http://styleroom.livejournal.com/1457297.html">link text goes here</a>
<img src="http://ic.pics.livejournal.com/avmalgin/6046593/2358634/2358634_original.png" />
<a href="http://tchin-drugitche.livejournal.com/61606.html">link text goes here</a>
<img src="http://cs7007.vk.me/v7007181/235b4/hwGirqjXl80.jpg" />
<a href="http://reptil.livejournal.com/1347466.html">link text goes here</a>
<img src="http://i79.fastpic.ru/big/2016/0503/1b/9e18933615d8035d3fa4e008edb60f1b.jpg" />
<a href="http://solnceva-lolik.livejournal.com/117222.html">link text goes here</a>
<img src="http://cs424430.vk.me/v424430465/656c/2CIWkX_akh4.jpg" />
<a href="http://live-report.livejournal.com/2527969.html">link text goes here</a>
<img src="http://ic.pics.livejournal.com/marinagra/32470728/2666839/2666839_original.jpg" />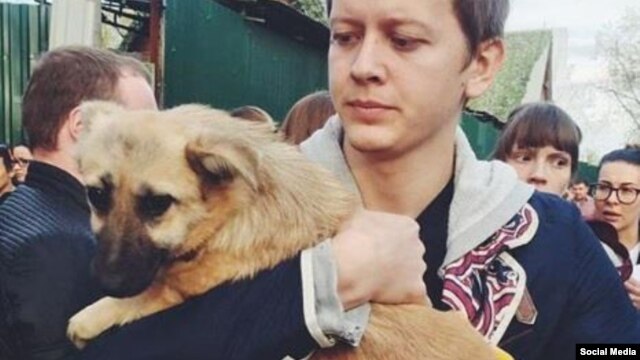 <a href="http://svobodaradio.livejournal.com/1610126.html">link text goes here</a>
<img src="http://gdb.rferl.org/E87AA2F4-8AE3-4698-939A-6892A638A73B_w640_r1_s_cx0_cy1_cw0.jpg" />
<a href="http://vityok-m4-15.livejournal.com/6583486.html">link text goes here</a>
<img src="http://i.imgur.com/rMtN2XP.png" />
<a href="http://vena45.livejournal.com/4949710.html">link text goes here</a>
<img src="http://city-color.ru/pictures/add-friend.png" />
<a href="http://peaceinukraine.livejournal.com/1379009.html">link text goes here</a>
<img src="http://ic.pics.livejournal.com/lilit_le_fei/37570246/430412/430412_600.jpg" />
<a href="http://theallexbekk.livejournal.com/29808223.html">link text goes here</a>
<img src="http://ic.pics.livejournal.com/theallexbekk/24757573/11544823/11544823_original.jpg" />
<a href="http://13-10-05.livejournal.com/692663.html">link text goes here</a>
<img src="http://ic.pics.livejournal.com/spectat/12445712/390146/390146_original.gif" />
<a href="http://elena-traytel.livejournal.com/242525.html">link text goes here</a>
<img src="http://ic.pics.livejournal.com/elena_traytel/61688514/157146/157146_original.jpg" />
<a href="http://alex-gar.livejournal.com/28403.html">link text goes here</a>
<img src="http://ic.pics.livejournal.com/alex_gar/60333974/75656/75656_900.jpg" />
<a href="http://matsam.livejournal.com/1867206.html">link text goes here</a>
<img src="http://ic.pics.livejournal.com/matsam/17556459/4805548/4805548_original.jpg" />
<a href="http://joinfosmi.livejournal.com/18200873.html">link text goes here</a>
<img src="http://img.joinfo.ua/i/2016/05/57285950363c3.jpg" />
<a href="http://lumorex.livejournal.com/698634.html">link text goes here</a>
<img src="http://ic.pics.livejournal.com/kupikolco/50269818/294598/294598_original.jpg" />
<a href="http://za-neptunie.livejournal.com/231005.html">link text goes here</a>
<img src="http://ic.pics.livejournal.com/za_neptunie/70387688/1345103/1345103_600.jpg" />
<a href="http://olelookoyeah.livejournal.com/259690.html">link text goes here</a>
<img src="http://ic.pics.livejournal.com/olelookoyeah/12068051/108460/108460_1000.jpg" />
<a href="http://cccp-foto.livejournal.com/968347.html">link text goes here</a>
<img src="http://ic.pics.livejournal.com/classicgallery/76853882/40702/40702_900.jpg" />
<a href="http://theallexbekk.livejournal.com/29807901.html">link text goes here</a>
<img src="http://mcdn.rl0.ru/imgs/2016/04/03/19/179876/e339f80b829ea189dae1d0a5e3abd43b29fbd62b.jpg" />
<a href="http://denisduriagin.livejournal.com/447868.html">link text goes here</a>
<img src="http://www.tunnel.ru/i/post/29/299220/408477/image.jpeg" />
<a href="http://flowerspbmax.livejournal.com/470040.html">link text goes here</a>
<img src="http://ic.pics.livejournal.com/flowerspbmax/74627078/623372/623372_600.jpg" />
<a href="http://lappeenrannan.livejournal.com/697807.html">link text goes here</a>
<img src="http://ic.pics.livejournal.com/shakkar/10880803/246652/246652_800.jpg" />
<a href="http://achert.livejournal.com/85349.html">link text goes here</a>
<img src="http://ic.pics.livejournal.com/achert/23986575/182311/182311_800.jpg" />
<a href="http://flowerspbmax.livejournal.com/469767.html">link text goes here</a>
<img src="http://ic.pics.livejournal.com/flowerspbmax/74627078/622579/622579_600.png" />
<a href="http://geografiya.livejournal.com/740713.html">link text goes here</a>
<img src="http://ic.pics.livejournal.com/ilance/8541388/595076/595076_original.jpg" />
<a href="http://milly-gal.livejournal.com/1278601.html">link text goes here</a>
<img src="http://ic.pics.livejournal.com/ohsam_mod/77003009/590/590_original.png" />
<a href="http://vena45.livejournal.com/4949084.html">link text goes here</a>
<img src="http://ic.pics.livejournal.com/kenigtiger/503961/98007/98007_800.jpg" />
<a href="http://nekadinka.livejournal.com/148401.html">link text goes here</a>
<img src="http://ayay.co.uk/backgrounds/countries/USA/Celebrating-Freedom.jpg" />
<a href="http://sozero.livejournal.com/1129187.html">link text goes here</a>
<img src="http://ic.pics.livejournal.com/sozero/74117652/5387971/5387971_original.jpg" />
<a href="http://gre4ark.livejournal.com/332913.html">link text goes here</a>
<img src="http://img-fotki.yandex.ru/get/9821/165853463.3e/0_d0aee_7b352220_XS.png" />
<a href="http://yeolka.livejournal.com/170194.html">link text goes here</a>
<img src="http://i.ebayimg.com/images/g/XSAAAOSw-jhUIvcx/s-l64.jpg" />
<a href="http://l-u.livejournal.com/615860.html">link text goes here</a>
<img src="http://artnow.ru/img/1076000/1076444.jpg" />
<a href="http://maxtor2006.livejournal.com/1998735.html">link text goes here</a>
<img src="http://ic.pics.livejournal.com/maxtor2006/9898268/729223/729223_original.jpg" />
<a href="http://alvarorecoba20.livejournal.com/2661412.html">link text goes here</a>
<img src="http://cs8.pikabu.ru/post_img/big/2016/04/07/7/1460026161166735322.jpg" />
<a href="http://st-konstantin1.livejournal.com/372068.html">link text goes here</a>
<img src="http://ic.pics.livejournal.com/st_konstantin1/74681732/1149938/1149938_900.jpg" />
<a href="http://yellow-mamba.livejournal.com/1146330.html">link text goes here</a>
<img src="http://27.media.tumblr.com/tumblr_lc3nn9ARTJ1qbye3jo1_500.jpg" />
<a href="http://ruoholahti.livejournal.com/694894.html">link text goes here</a>
<img src="http://ic.pics.livejournal.com/verner/119290/228508/228508_original.jpg" />

<a href="http://lost-fortresses.livejournal.com/376004.html">link text goes here</a>
<img src="http://ava.telenet.dn.ua/history/kerch_fortress/IMG_9241-9243m.jpg" />
<a href="http://alexnilogov.livejournal.com/864277.html">link text goes here</a>
<img src="http://ic.pics.livejournal.com/alexnilogov/11251133/121960/121960_600.jpg" />
<a href="http://trance-se.livejournal.com/624754.html">link text goes here</a>
<img src="http://ic.pics.livejournal.com/avkukarin/66406216/8751/8751_original.jpg" />
<a href="http://fenechhka.livejournal.com/157307.html">link text goes here</a>
<img src="http://ic.pics.livejournal.com/fenechhka/21711912/675374/675374_1000.jpg" />
<a href="http://joinfosmi.livejournal.com/18200509.html">link text goes here</a>
<img src="http://img.joinfo.ua/i/2016/05/57284ad942ff3.jpg" />
<a href="http://capelman.livejournal.com/224476.html">link text goes here</a>
<img src="http://animal-store.ru/img/2015/050212/2714344" />